Seyssel, neighboring Rumilly via the Val de Fier gorge, spends peaceful days on the banks of the Rhône. territory of Haut-Rhône, you will be seduced by its calm, its gentle activities and its vineyards.
To be precise, there are 2 administrative communes for one and the same city: Seyssel Haute-Savoie, on the left bank of the Rhône; and Seyssel Ain on the right bank.
A city, 2 municipalities and 2 departments!
To the rhythm of the Rhône ...
With its 800 km long, the Rhône is one of the largest rivers in Europe. It has its source in the Swiss mountains. After crossing the Valais, the river flows into Lake Geneva, then resumes its course to enter French territory. It finally flows into the Mediterranean.
The history of this "Haut-Rhône" territory is therefore quite naturally linked to this river. In particular with a river trade which represented a very important economic activity until the XNUMXth century.
Since 2009 and the opening of the Anglefort and Virignin locks, the river has been navigable again. It is therefore possible, from Seyssel, to join the Bourget lake by Savière canal.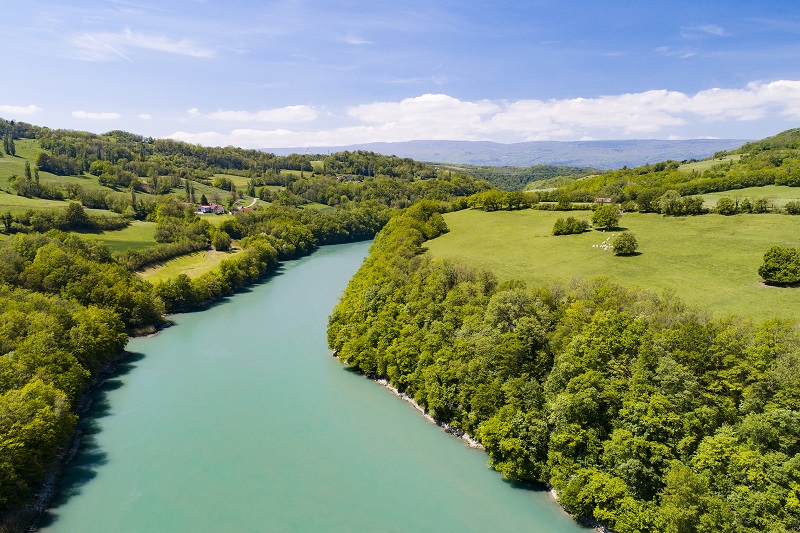 Natural relaxation and leisure!
In the heart of unspoiled nature, between the wild Rhône and the Grand Colombier (mythical pass of the Tour de France by bike), you will enjoy many outdoor activities: swimming, canoeing, sailing, pedal boat, stand-up paddle , fishing, hiking, horseback riding and mountain biking.
And in winter: cross-country skiing, snowshoeing, sledding… at the Nordic area of ​​Sur Lyand.
Savoy wines… in moderation!
The Seyssel vineyard represents the oldest AOC of Savoie wines (classified in 1942).
Two original grape varieties are specific to this terroir: Altesse "Roussette", and Molette from which "Vins de Seyssel" are produced.
The Haut-Rhône, associated with the territories of Jongieux and Chautagne, have joined forces to be labeled "Vineyards and discoveries". This label guarantees visitors offers of wine tourism discoveries (cellar visits, restaurants offering food and wine pairings, activity providers, etc.).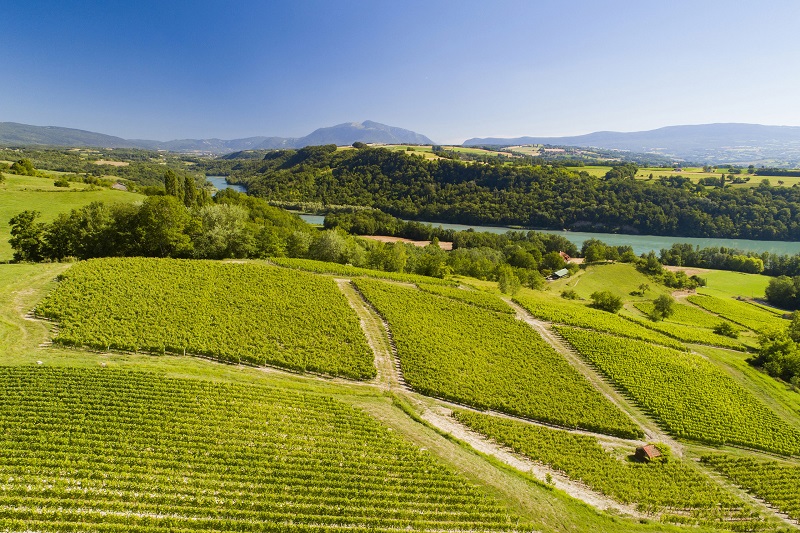 _ _ _ _ _
Photos: Laurent Madelon