In an environment where water, nature and the mountain blend perfectly, the flowered village of Chanaz will reveal its many riches to you ...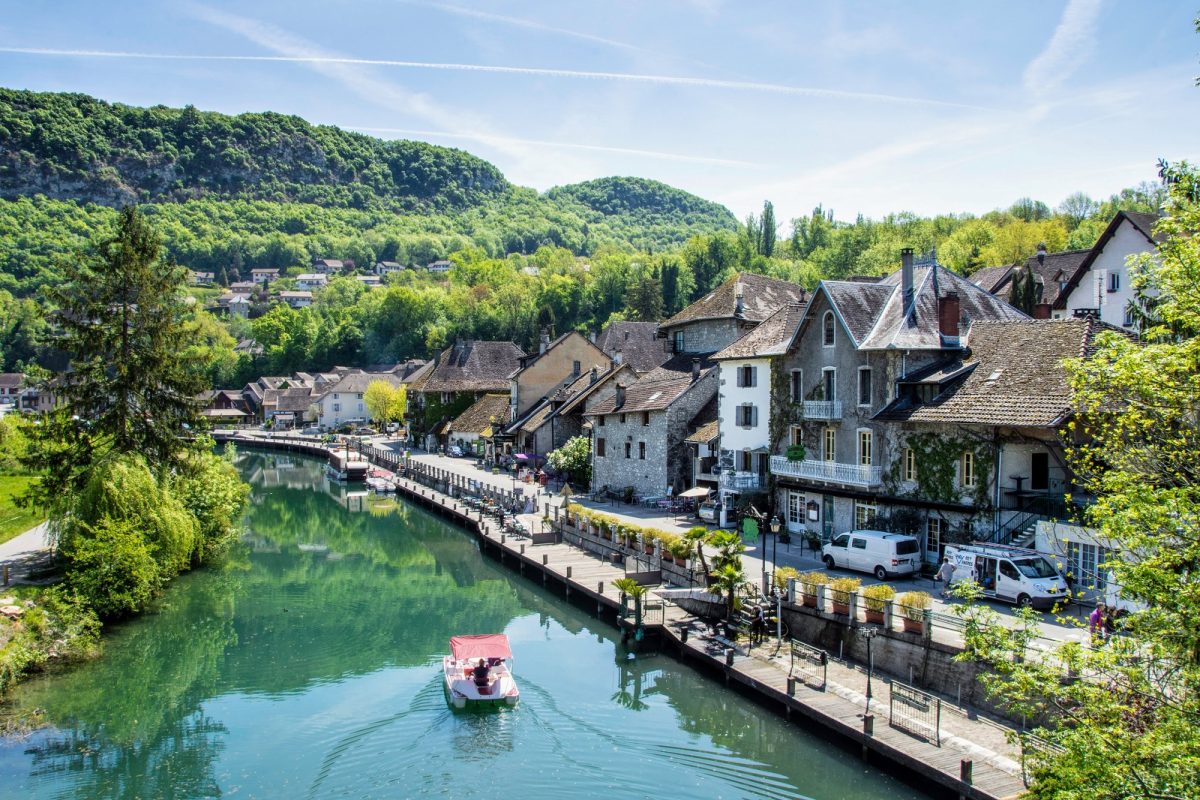 Chanaz is located on the edge of Savière canal, which connects the Rhone au Bourget lake.
This city has kept all its authenticity, combining authentic habitat, water and flowers hidden in the four corners of the village. It is labeled "Petites Cités de Caractère".
Stroll through its picturesque alleys and discover its many art, craft and regional stalls: roaster, brewer, soap factory, oil mill, potters, ceramists ...
You can visit the place by navigating along the water on the canal. Several means are then available to you:
the paddle for those who want to keep the balance;
the electric boat for the peaceful;
or canoeing for sports enthusiasts!
Located less than 30 kilometers from Rumilly, don't miss out on a day's stroll in Chanaz (be careful, here we don't say the "z").