See you on Saturday September 3, 2022 in Rumilly for the 9th edition of the Pottery Market!
It is on the forecourt of the Quai des Arts (Places d'Armes) that the Trois petits bols association awaits you to share this day. The know-how of the hands will be honored, through the art of pottery!
About twenty potters and ceramists from all over the region
Go to meetpassionate artists, with various styles and techniques: sculpture, decoration, crockery, glazed clay, earthenware or raku…
Renew your table service, dress up your interior with unique pieces or offer as a gift... Beautiful discoveries await you at this event!
Our 25 potters to discover:
BAUSSERON – 73460 Notre Dame des Millières
BERN – 42520 Veranne
BOUVIER – 73340 Bellecombe en Bauges
CERE – 73340 Arith
DE SEVE DAVY – 38300 Sérézin de la Tour
DUBOURGEAT – 26270 Cliousclat
DUPANLOUP – 74910 Seyssel
DURAND – 73100 Aix-les-Bains
FEDRY – 69400 Limas
FOURNET – 73340 Bellecombe en Bauges
GAILLET – 74420 Habère-Lullin
GIROUDON – 42300 Villerest
GRIESINGER – 26310 Luc en Diois
HERMANT – 74150 Marcellaz-Albanais
JAULAIN – 74570 Fillière
LEMEL – 74540 Héry-sur-Alby
MARINONI – 38380 St Christophe sur Guiers
MAZARD – 07190 Beauvene
MERIGUET – 74200 Thonon
MONTBARBON – 73000 Barberaz
PERES – 26420 La Chapelle en Vercors
PLANTIER – 38260 Faramans
POTHON – 38100 Grenoble
RICHARD – 42220 Saint Sauveur en Rue
SURREAUX – 74540 Héry-sur-Alby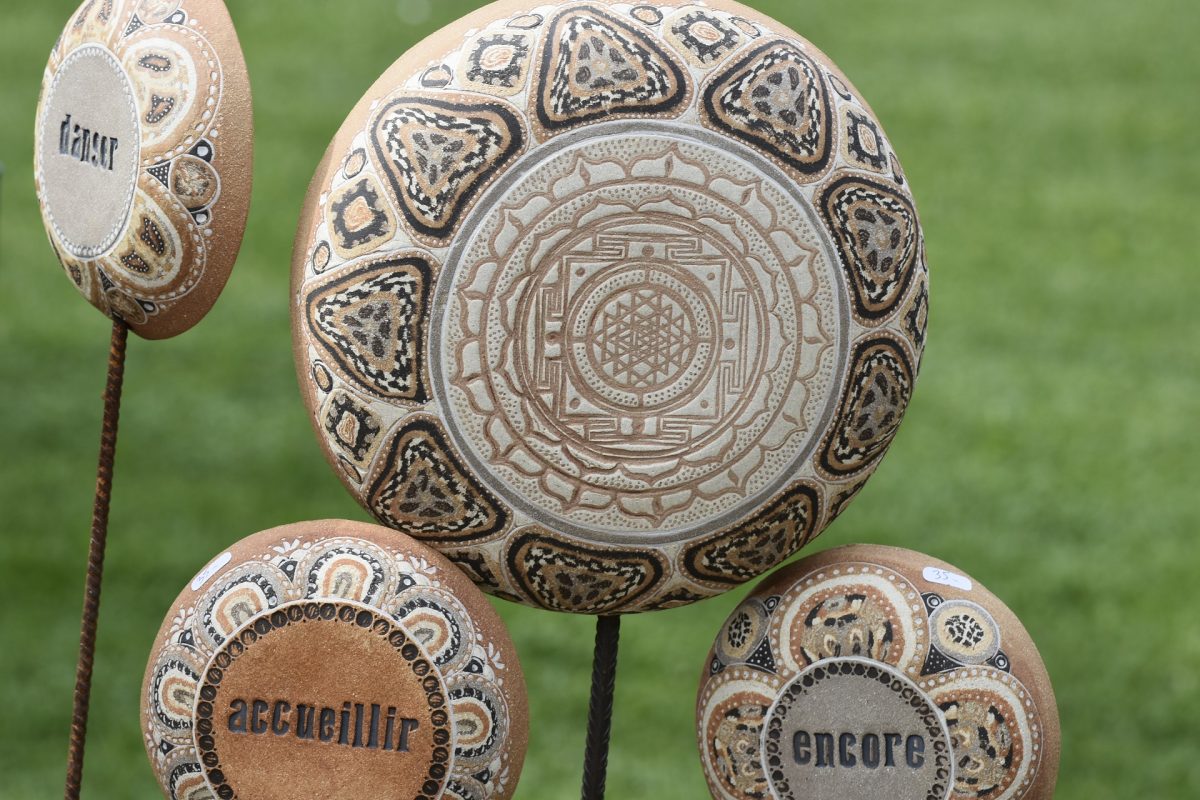 Did you say Raku?
In addition to the event, the association Art Square will introduce you to cooking with cell, a technique from Japan dating from the 1000th century. This technique allows the pieces to be quickly fired in an oven at around XNUMX ° C.
A high temperature show awaits you!
Your children are artists!
Thanks to their hands and their imagination, your children will be able to learn about the practice of modelling! This workshop will be facilitated by Celine GIACHETTI, a potter from Bauges. The animation is free and without reservation.
What about the atmosphere?
And to accompany all this, from 11h, we will have the pleasure of welcoming a group of traditional folk music and dance from here and elsewhere: The Gigoulette !
Follow all the news of the event on the Facebook dedicated.
For any further information