Between simplicity, sharing and getting back to basics! Discover my family weekend at Jérémy's… which may inspire yours!
Once the GPS is programmed on Jérémy's goat farm in Marcellaz-Albanais, we let ourselves be guided and take a little height. When I say "we", I mean my 2 children aged 9 and 5, my husband and me. We overlook Rumilly, all the plain ofAlbanian, with a nice view of the Clergeon massif.
Our electronic companion tells us, in a sweet and melodious voice, our arrival!
Indeed, no doubt, a painting hanging on the wall confirms it.
Welcomed with a broad smile by Bernard, the father, we are immediately plunged into a warm and no-frills atmosphere. The Goat farm, It's a family story. Three generations united around the same love for their "terroir", their with animals and sharing.
My children immediately adopt the place, and leave discover the farm, gently guided by Ylan, Jérémy's eldest son. They meet their many residents: sheep, goats, cows, dogs ...
In all confidence we let them discover the farm, while we discover our room for the weekend. A nice room clad in wood, with a large double bed and 2 single bunk beds. The decoration, simple and warm, is inspired by chalets haute-savoyards.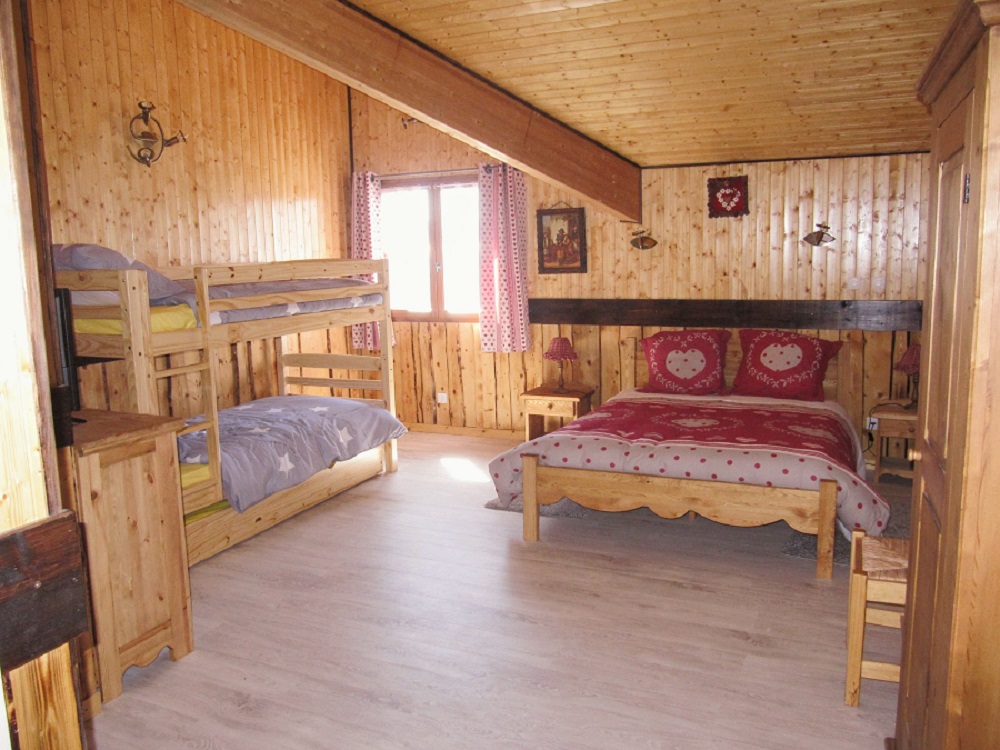 We then take advantage of a beautiful sunny day to explore the area. We start with an unusual and relaxing visit to Secret Gardens in Vaulx (15 minutes from the Chèvrerie de Jérémy). Then a superb walk on the path of the Pomme in Boussy (5 minutes), which will make us discover the magnificent river of Cheran, considered (and rightly!) as one of the most beautiful rivers in Savoy Mont Blanc.
Return to the Chèvrerie. The children are delighted to find Ylan and his animals with whom they have already befriended. We then meet Jérémy, who is leaving his artisanal yoghurt workshop. It must be hereditary because he wears, like his father met earlier, a frank and warm smile. He then offers us a short tour of his farm and explains, with passion, the making of his yogurts, which he sells mostly to local schools.
Our daughter even had the right to carry the little lamb which was only a few days old! Since then, she tells us about it every day! Maybe the beginning of a vocation?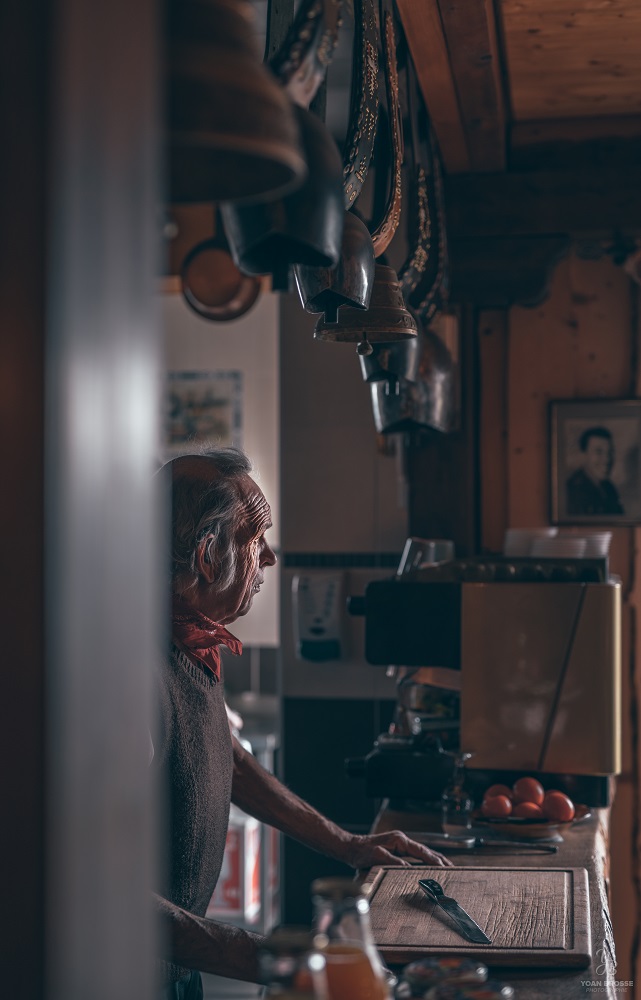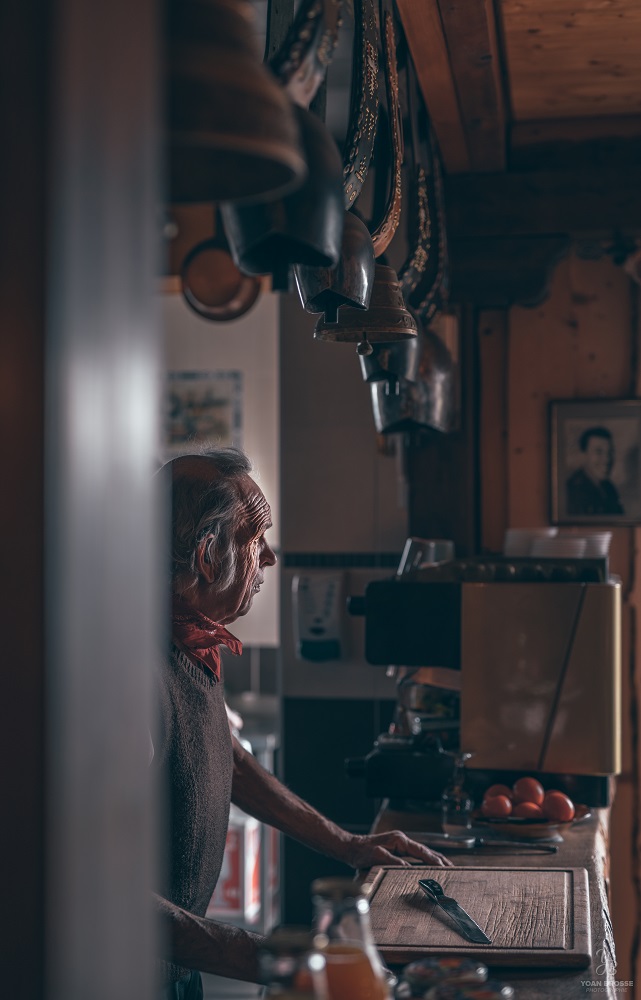 We chose to dine there because the Chèvrerie offers the meal. Bernard enthusiastically took to the stove, telling us Alpine stories, Haute-Savoie, and of gastronomy. Indeed, he worked "in another life" for large restaurants. One thing is certain, he kept some good leftovers! The meal was delicious, concocted with local products !
We ate with the whole Porcheron family in a wooded, authentic and warm room, adjoining the sheepfold.
A memorable evening with endearing people. A real moment of sharing !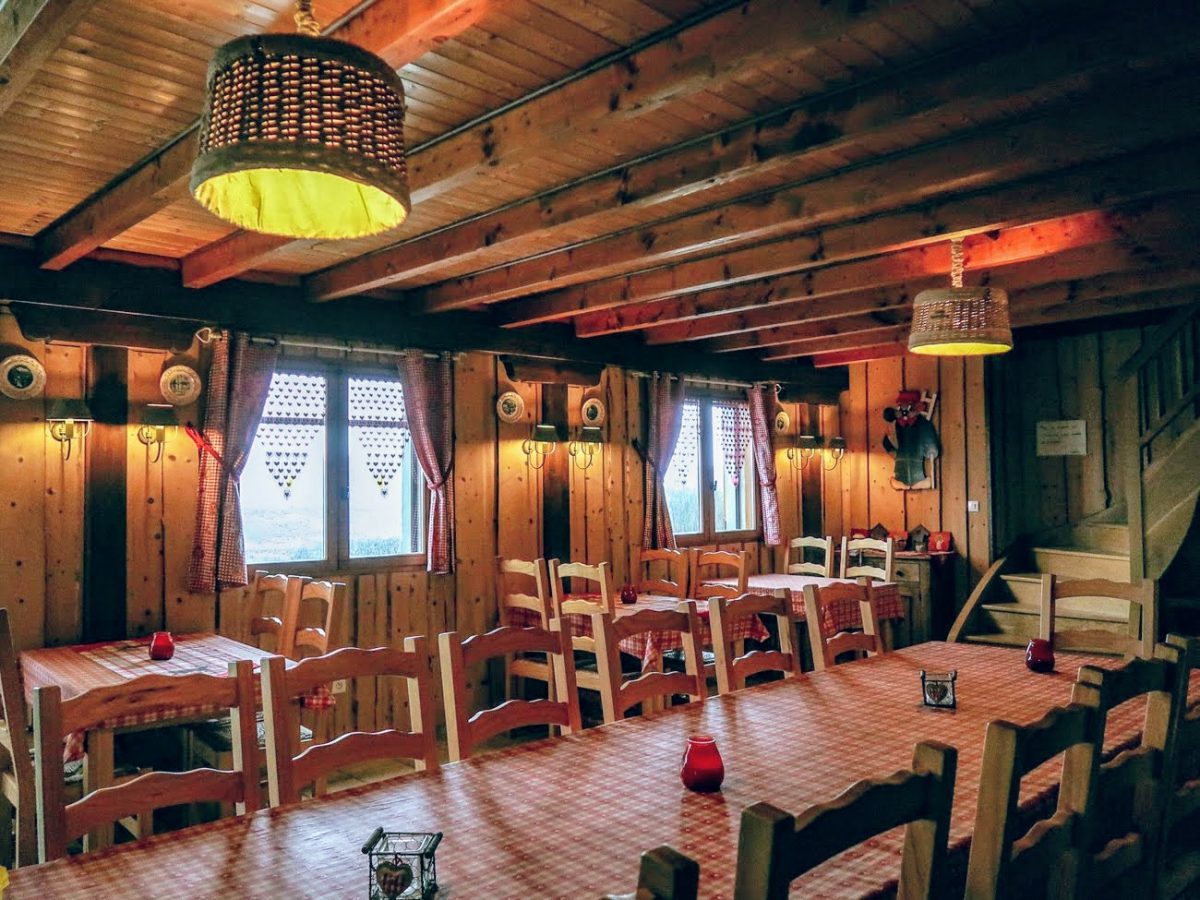 Thank you to Jérémy and all his family for an unforgettable stay! A return to the sources, to simple pleasures and to the Earth!
One thing is certain… we will be back!