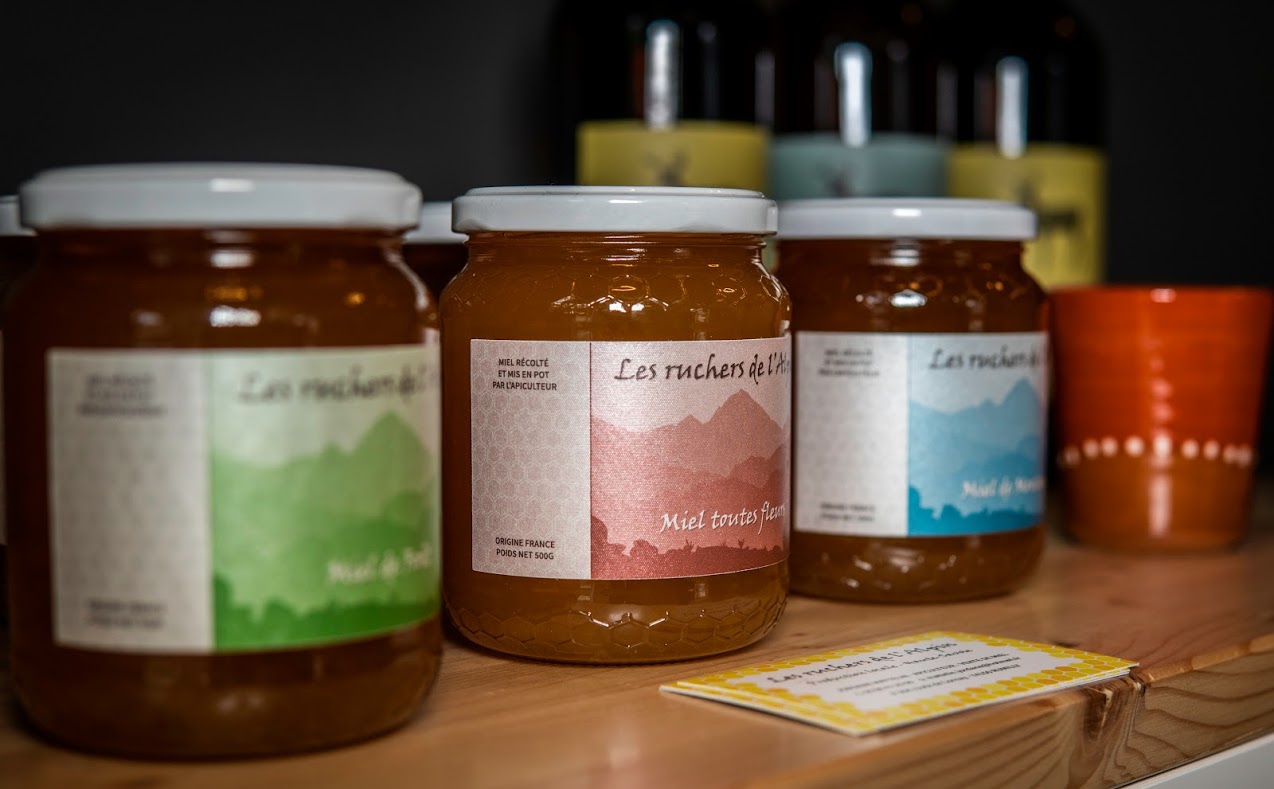 "Les apiaries de l'Alpin" is a young beekeeping operation created in August 2018 in Rumilly. Passionate beekeeper, 200 production hives are managed to produce local honey in organic farming.
I lead alone a herd made up of 200 production hives, themselves spread over several apiaries in the heart of Albanian (between Annecy and Aix-les-Bains).
The production is very localized with acacia honeys, all flowers, forests (chestnut tendency) and mountain (MAssif des Bauges).
It is a small transhumance beekeeping with short trips to ensure resources for the bees over the blooms. Only Lavender honey is produced outside of Savoie (Hautes Alpes).
Produced directly from the cold extraction of wax frames, my honey is natural and without additions of any kind.
Complies with my ethics with practices of beekeeping in Organic Agriculture.
Opening
From 01/01 to 31/12/2023, every day.
Services
Services
Sale at the property
Collective point of sale sale