Together, let's support our traders, artisans and local producers! Let us help them overcome this unprecedented COVID-19 crisis by favoring a local mode of consumption.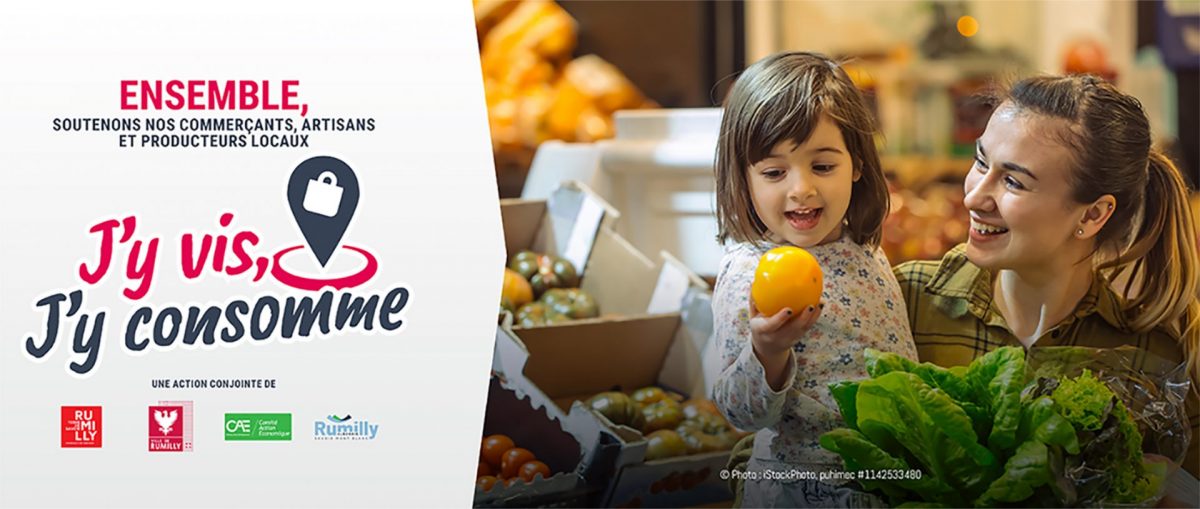 Our traders, artisans and local producers need us more than ever. They have talent and quality products: we can support them by slightly changing our habits, by doing our shopping and shopping close to home.
The Rumilly Terre de Savoie Community of Communes, the Town of Rumilly, the "Rumilly - Alby Développement" Economic Action Committee and the Rumilly - Albanian Tourist Office are joining forces to promote and support local consumption.
Consume local, instructions for use
Direct sale : it is the most direct way to buy from producers: on the farm, in a market, in a producers' store, at Farmer's Drive or in baskets.
Short circuit : you can also find farm products in a dairy, at your butcher, in a grocery store. The short circuit has at most one intermediary between you and the producer.
Take away food : to support restaurateurs while having fun.
Our traders welcome you in complete safety
Our traders took all the necessary precautions to receive us in good conditions. We encourage you to respect their new organization.
Each of us can take action to protect the health of all.
Getting out of confinement does not mean the end of the epidemic.
Barrier gestures are always necessary in our daily life.