This month, we went to the Roulotte des Greppes in the town of Bloye. We met Gilbert DOCHE, manager of an unusual accommodation and team leader, who welcomed us around a coffee to take us into his world!
Your experience ?
Lover of Comtois horses, I have been driving since 1980. It's really a passion for me! So, when I decided to stop my sales career, it was natural that I chose to make my passion my job. In parallel, I opened an unusual accommodation in a Caravan. This professional retraining allowed me to combine the useful with the pleasant!
I have been driving for 40 years, and it was in 2011 that I decided to create my business. I had the opportunity to do stevedoring on horseback for the surrounding villages, to offer carriage rides during weddings or to introduce my hosts and my friends to the team. I also work with recreation centers or people with disabilities. I am gradually reducing my activities because I prefer to offer quality service to my clients.
I have been driving for 40 years (...)
At the same time, I opened an unusual accommodation in a trailer.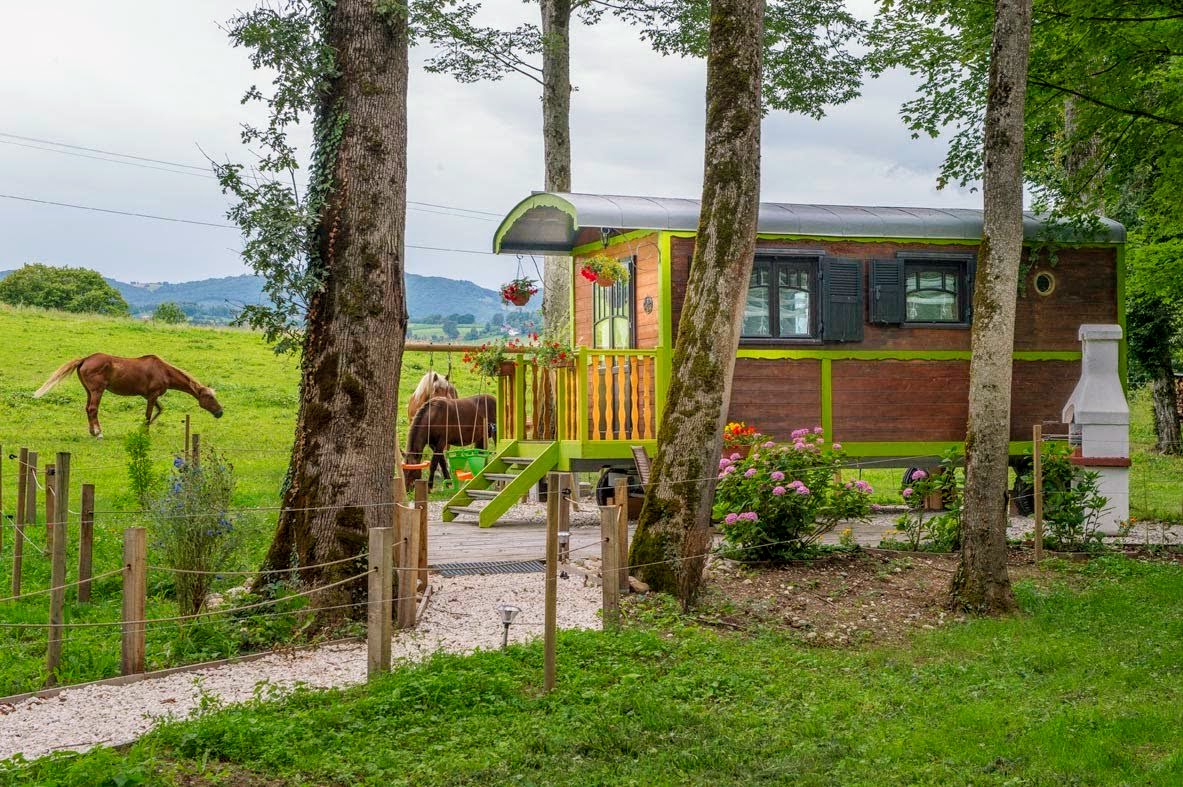 How does your business work?
With my wife Claudette, we discovered the world of trailers during a weekend with friends. I then invested in a trailer that can accommodate up to 4 people. It is fully equipped and furnished for absolute comfort! It is an original and functional accommodation which has the advantage of being halfway between Annecy et Aix les Bains.
We welcome guests to our home to meet each other over a coffee and to welcome them in the best conditions. We also recommend unmissable sites to discover such as: the Pont de l'Abîme, the Secret Gardens, Proud Gorge, Montrottier castle...
Your plans for the future?
I would really like to find a team leader who could make this know-how continue in the region! We are only 3 or 4 in the whole of Haute-Savoie to practice this profession, it would be a shame to see it disappear.
Your must-see in Rumilly - Albanian destination?
I love mountain biking, there are many trails around here!
I also do a little walking in mid-mountain.
Small anecdote, a discovery trail exists along the banks of the Crosagny pond, at the end of which is the Crosagny mill with its bucket wheel which was once used to grind wheat. Being younger, in winter we came to skate on the frozen pond.
Your Chinese portrait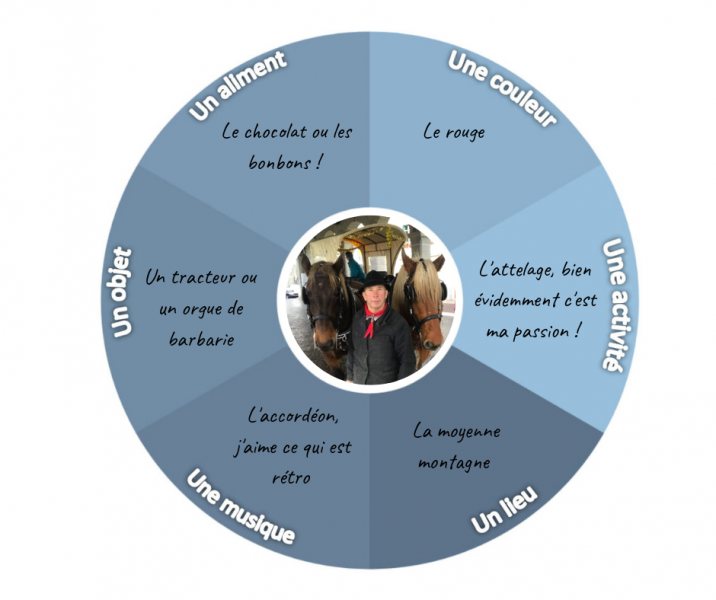 Thank you to Gilbert DOCHE and his wife Claudette for their very warm welcome.
Find all the information about The Roulotte des Greppes.