This month, we went to Eiffer Maroquinerie in Rumilly. We met Fanny RAVON, a passionate and dynamic leather craftsman who opened the doors of her workshop to us.
Your experience ?
Since I was little, I have always been rather manual and creative. It was on the advice of my father that I turned to the Compagnons du Devoir to train myself in the skills of leather craftsmanship. After my apprenticeship, I moved a lot from right to left to enrich my experience and my method: saddlery, watch straps, bags, repair, design, manufacture and sale ...
I went around my job in order to be autonomous to open my own business.
How does your business work?
I work with respect for traditional methods. When I started here, I mostly did repairs. Today, with word of mouth, my work balances between repairs and custom creations. Although I prefer to design products, I take my repair assignments to heart. I like being able to give a second life to items that have sentimental value for my customers!
I always try to offer the best of the material through my creations. I don't need almost anything to practice: a good toolbox, a spool of thread and a little elbow grease! I also appreciate the fact that the leatherworking profession is constantly evolving! Fashion, trends, techniques change… I never stop learning!
When I choose my leathers, I prefer those that will be put aside by the luxury industry.
The marked veins represent the character and identity of leather, which is what makes its charm and its history!
Your plans for the future?
I would like to move in with an employee in a larger space! In addition to the workshop and my shop, we would like to offer a space dedicated to local creators in order to promote the various local know-how. At the same time, I would like to set up sewing and knitting lessons… Develop these techniques and pass them on to adults and children alike!
Your must-see in Rumilly - Albanian destination?
I find Rumilly to be a dynamic city with potential! I would like to join in this to promote local crafts and help the city to develop. I also really like walks and walks along the water. There is no shortage of places to relax in the region!
An object with a particular story?
Yes, it is the "AGATHE" bag. I created it for my best friend's 35th birthday. It is a two-tone and unique model, made with the same two natural-colored leathers. I kept the "model" of this bag, I recreated it for my shop in other colors. The result is a real success!
Your Chinese portrait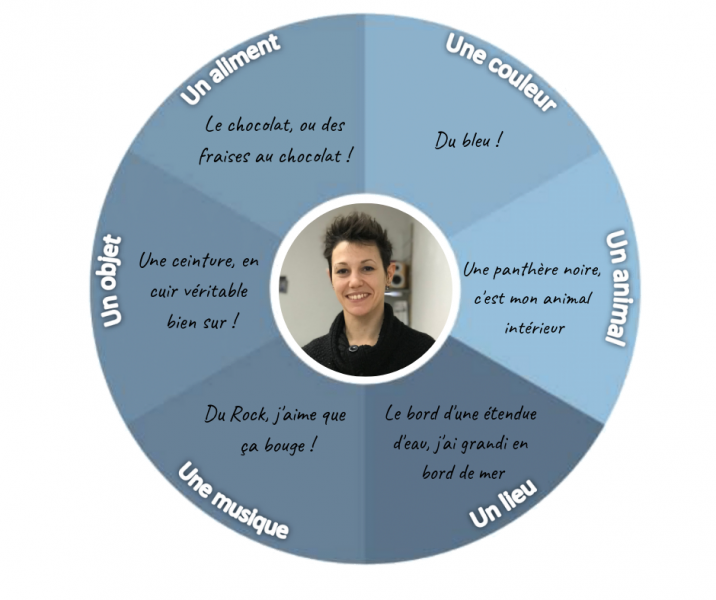 Thank you to Fanny for sharing with us her love for matter and creation!
Find all the practical information about the store Eiffer Leather Goods.