We are back and put on our mittens and hats to go to Saint-François-de-Sales, to meet Orlane EVE, professional musheuse, founder and manager of NordicEvent 74.
Your experience ?
I never imagined myself musheuse when I was little. I did not even know that the activity could be practiced in France! But I've always had a thing for animals; with a penchant for sea lions at the time! (laughs)
One day, my parents offered me an introduction to sleigh driving. I was gone for a 30 minute session, then I spent the afternoon there! At first it was a hobby: I was a handler (assistant musher) on weekends. Then I decided to graduate. It wasn't easy, but I didn't give up! I am now a state graduate, and it is thanks to my status as a sports educator (with a mention "dog team") that I can practice my profession.
How does your business work?
I work alone with my pack of 36 dogs. The youngest are 1 year old and I always pay attention to their workload so that they don't get injured. At the beginning I had to create my pack by adopting adult dogs. For 4 years, I have managed the reproductions myself to get the best from my dogs. I mainly select Alaskan Husky type dogs.
It's a very seasonal job, but I'm looking to develop off-snow activities. Of course, my main turnover is during the winter, which allows me to feed my dogs throughout the year and maintain the equipment.
In France, the profession of muscher and its practice are highly regulated. It is necessary to obtain an agreement with the ski resorts to be allocated a slope. Then we pay them a fee to be able to work. And each musher has his own zone, we don't mix.
Your plans for the future?
Managing a pack is a lot of work. I'm really thinking about hiring a seasonal handler to help me in the winter and manage my schedule. At the same time, I have a travel plan with my dogs. I am planning to go to Norway to make every musher's dream come true: to practice sled driving freely with my own pack!
I am planning to go to Norway to make every musher's dream come true: to practice sled driving freely with my own pack!
Your must-see in Rumilly - Albanian destination?
I like to be outside and that things move! If I had to recommend an activity to tourists it would be the Cani-Kart. Because yes, it is possible to do dog sled activities even without snow, by replacing the sleds with karts!
Your Chinese portrait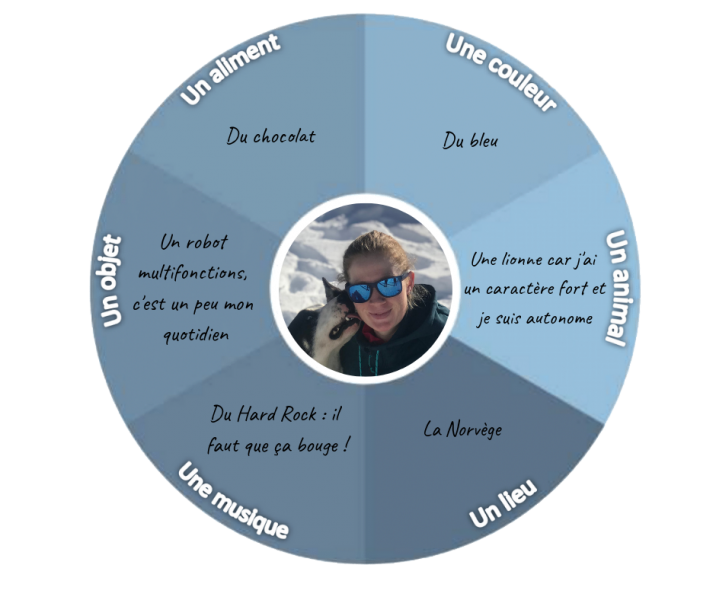 Thank you to Orlane (and his dogs) for this meeting full of freshness!