Between Rumilly, Seyssel and Frangy, the Château de Clermont, with strong Renaissance influences, is worth a detour for its abundant summer programming and general public. Dedicated to live shows, it helps to promote this departmental gem, which can also be visited in a very fun way. Young and old alike ask for more!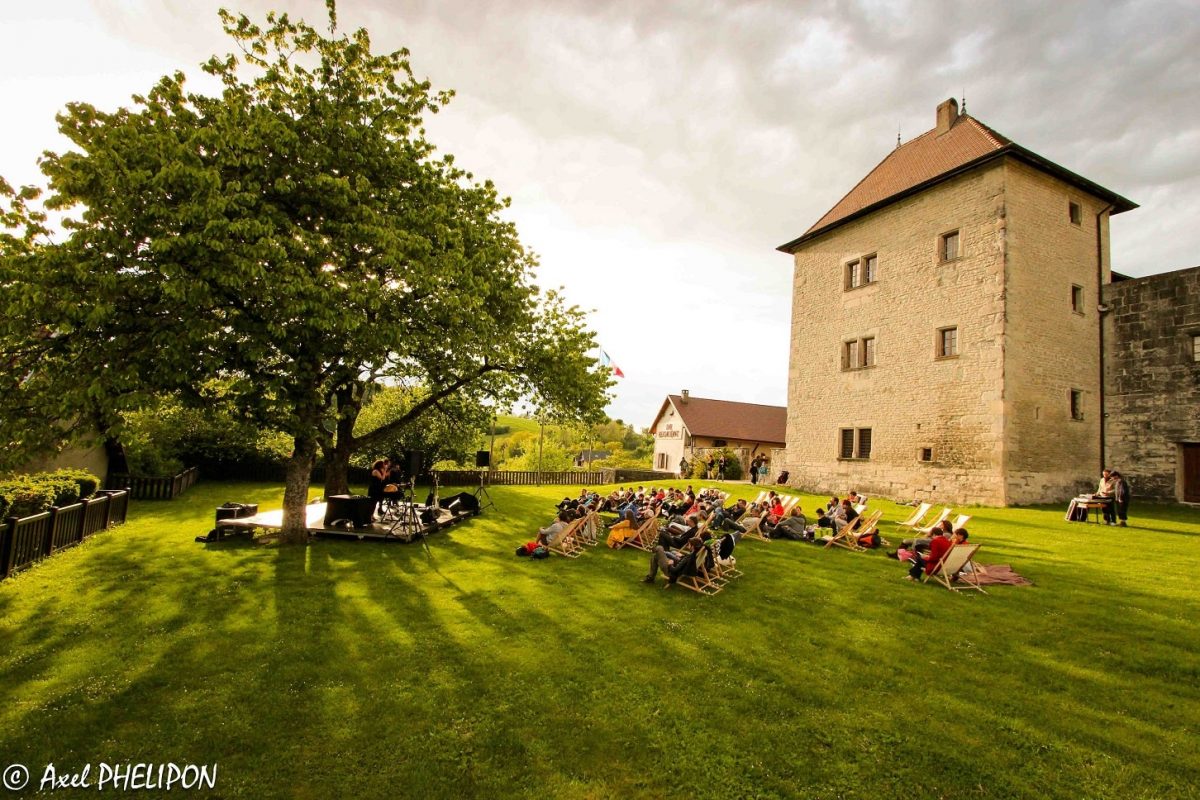 Visit a castle, beautiful and remarkable as it is, can seem off-putting to the uninitiated or to children. No risk of this kind at the castle of Clermont ! The mediation team of this XNUMXth century residence, located on the Albanian border, has concocted a series of colorful and quirky guided tours. Theatrical visits, storytelling walks, workshops, role-playing games, police investigation… The public is spoiled for choice when it comes to exploring this Renaissance-style building, and its founder, Welsh de Regard.
Native Clermont-en-Genevois, this bishop in love with the aesthetics of his adopted country, Italy, made use of it in his prestigious summer residence. Scholar and great traveler, Welsh de Regard makes up a sacred character, conducive to intrigue and mystery. It offers guides and actors who provide guided tours, a source of inspiration. At Clermont castle, the little story meets the big one. And the public leaves a little more informed about the Renaissance, the rich and agitated era of Welsh and his contemporaries! The youngest, held in suspense by the delicious stories of the actors, cultivate themselves without appearing to!
The castle also offers temporary exhibitions.
Departmental area of ​​art and culture, the Château de Clermont is also open to live shows. Every Saturday from May, at aperitif time, concert on a stage set up on the tree-lined esplanade of the castle. In this rural atmosphere, the public listens to the artists comfortably seated in deckchairs. He can even bring his picnic!
Throughout the summer, street arts, theater, dance, contemporary or classical music, artist performances enliven this heritage site, during the day and in the evening, during the very popular nightlife of the castle. The Château de Clermont then rediscovers the effervescence of its golden age.
The varied and high-quality programming is accessible to everyone. Renewed every year, it is an opportunity for the public, and especially families, to take ownership of this listed monument in another way, located 15 minutes from Rumilly.