Alby-sur-Chéran is a village located between Annecy and Aix-les-Bains. Nestled at the foot of the Semnoz and at the gateway to the Massif des Bauges, this medieval village reveals its history to us through the arcades and meanders of the Chéran which borders the village.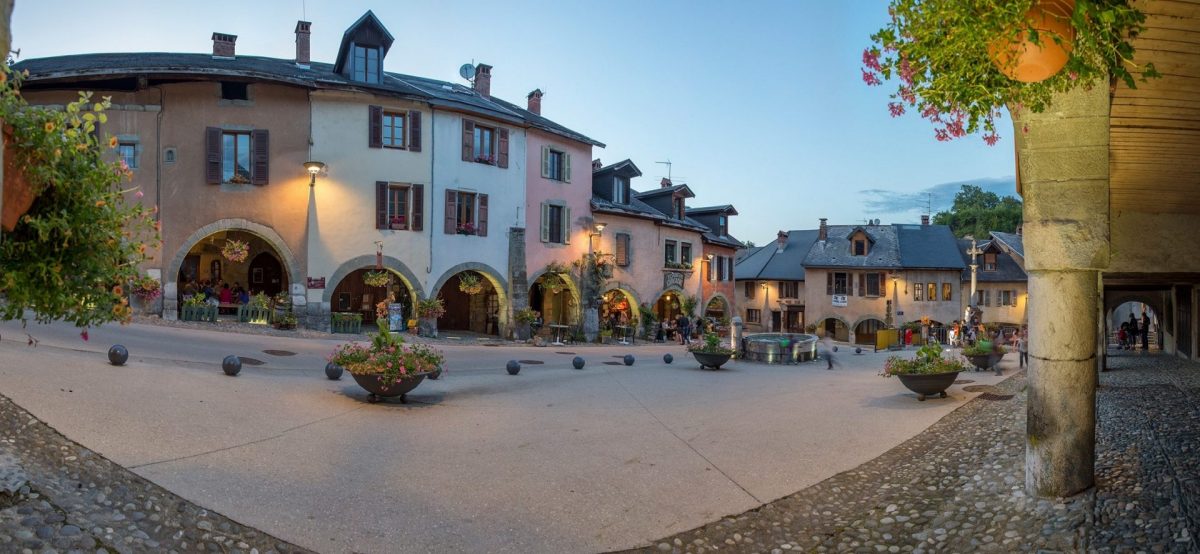 The origins ofAlby-sur-Cheran date back to antiquity. By this time the Romans had built several agricultural villas in the Albanian countryside. After the Roman occupation, the Burgundians took possession of these lands and set up a defensive system which is still emerging today on the main square of the village. Therefore, this particular arrangement allowed the houses to be both dwellings and walls facilitating the defense of the village.
In the Middle Ages, Alby's main function was to control the road connecting Annecy, Chambéry et Rumilly. Thus, this defensive function explains the presence of seven strongholds which controlled all access to the village.
It's at 19th century that the municipality is experiencing the peak of one of its main activities, shoe repair. So much so that this activity supports a large part of the inhabitants of the town. Thus in 1881, there were 300 shoemakers for a population of 1 inhabitants.
All the ingredients were there to facilitate the development of this activity:
cattle breeding to produce leather,
the cultivation of flax and hemp to make the string used to sew shoes,
le Chéran to tan leather.
This heritage is now kept at the Cordonnerie Museum located on the Place du Trophée and open during the summer period.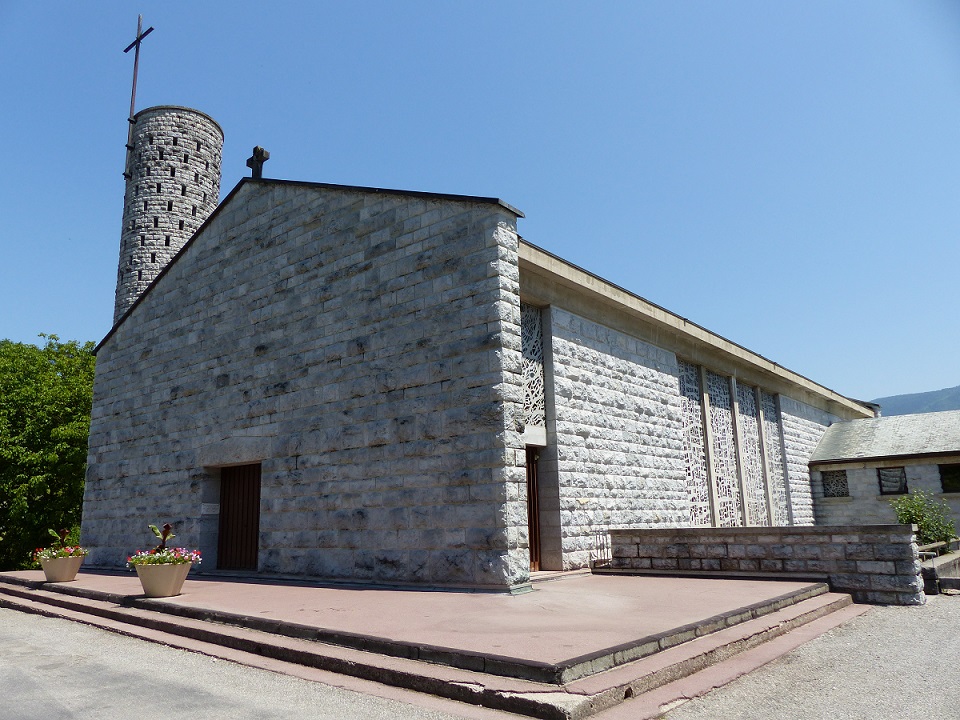 Alby-sur-Chéran also has a contemporary church (Notre Dame de Plaimpalais), built in the 1950s. This construction follows the disappearance of the old church in a fire. More than 2 volunteers and residents mobilized to erect this building. This resolutely contemporary architecture is magnified by abstract stained glass windows created by Alfred Manessier. The church can be visited freely during the day.
Alby in celebration!
On May 11 and 12, 2020, and like every year, the village is adorned with its medieval colors. Back to 13th century, at the time of its seven castles and its shoemakers.
With entertainment, shows, a medieval market… This is the unmissable event for the whole family!